Manufacture of cold-forging parts, machinery processed parts, metal pressing parts, YAHATA TRADING SHANGHAI, YAHATA HARDWARE SHANGHAI



Yahata Hardware Shanghai are the Yahata Neji's second overseas plants, in which Yahata Neji invested 100% of its capital. To satisfy customer's needs, they were established in 2003 and supply high-quality and low-cost products featuring cold-forging of screws and fastening parts, machined parts, metal stamping products. They also acquired ISO14001 and ISO9001 in 2006, and TS16949 in 2010.
The Shanghai Yahata Neji Group strongly integrates manufacture, purchasing, selling, trading, and distribution to meet the demand for customer's high quality standards. We are continuing making efforts for improvement.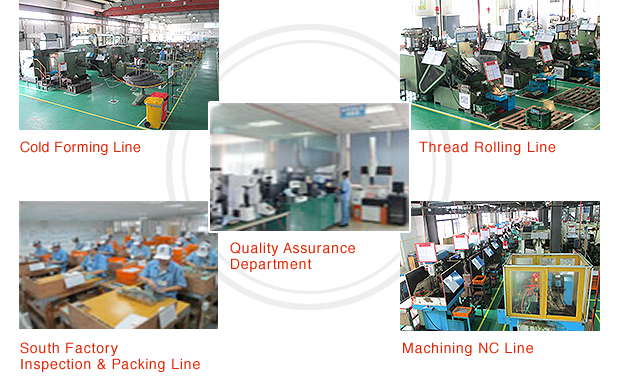 YAHATA HARDWARE SHANGHAI CO.,LTD.
Capiital
2,700,000 USD(YAHATA NEJI: 100%)
Establishment
January 29, 2003
Employees
137(as of July, 2020)
Yahata
Hardware
Shanghai
11, 12, NO-.318 Haohai Rd. Xinbang Industrial Park, Songjian District, Shanghai, 201605 P.R. China
[ Tel ] +86-21-5789-1688  [ Fax ] +86-21-5789-3703


Premise
[Premise]App. 7,000㎡
[Building Site]App. 4,000㎡(2,000㎡x 2 Buildings)
ISO Qualification
TS16949   ISO14001 / ISO19001
URL
http://www.yht-cn.com